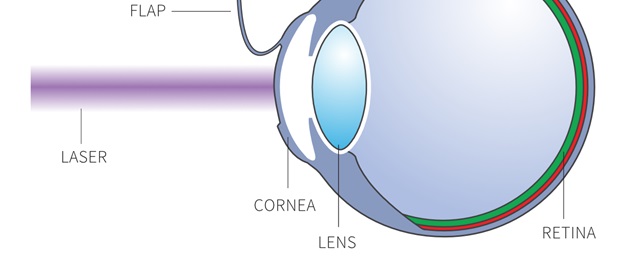 LASIK Eye Surgeon in London
Donald Dom, 1 month ago
0
4 min

read
271
Are you also living in London and looking for a perfect surgeon for your eyes? If yes, then you are at the right place. Here, we are going to discuss the best eye surgeon in London.
LASIK eye surgeon in London is one of the best eye surgeon clinics you could ever find in London. This eye surgeon clinic provides the best quality treatments to patients.
These eye surgeon clinics are equipped with the best quality types of equipment and standardized doctors, which ensure that there must be no compromise in the treatment of the patients.
They offer many types of eye treatments to their patients. These treatments are:-
Laser Eye surgery
Cataract surgery
Refractive Lens Exchange
Implantable Contact Lens
Keratoconus Treatment
Mr. Tariq Ayoub is the topmost surgeon at LASIK Eye Surgery in London. He also has achieved many degrees from the top colleges of London. Patients currently consult Mr. Tariq Ayoub privately from London and Birmingham at Oculase-The eye clinic.
The next question, swinging in everyone's minds, would be that where are the Oculase Eye clinics located. The Oculase Eye Clinics are located at:-
Harley Street Clinic at Harley Street, London.
Fulham Clinic at New king's road, Fulham, London.
Birmingham Clinic near the Courtyard at Warwick Road, Birmingham.
Surgeries Performed at LASIK Eye Surgery clinic:
There are many types of specialized surgeries being performed at the LASIK eye surgery clinic. These surgeries are:-
Laser Vision Correction- This treatment is done for patients who want to free themselves from glasses or contact lens. This treatment uses advanced laser technology it is used to treat patients who are suffering from short or nearsightedness, long or farsightedness, problems in reading vision, and much more. This treatment, it involves the reshaping of the Cornea. It is of two types: namely LASIK and Trans LASEK. The only difference between them is that LASIK is based on flap treatments, and Trans LASIK is based on surface treatments.
To know more about Laser vision correction, check this video :
Author: MR. TARIQ AYOUB FRCOphth FRCS-G FEBO Cert-LRS PG-CRS MBBS BS
Consultant Ophthalmic Surgeon, Founder and Director of Oculase – The Eye Clinic – www.oculase.com
Cataract Surgery- Cataract starts developing with the aging process. It originates in the natural crystalline lens of the human eye with the process of aging. People suffering from cataracts have a blur vision, and the colors may appear dull. They also can't look at bright lights as they suffer from the glaze. The only way to remove it is through the way of surgery. This is done entirely by a tiny incision. After removing the cataract, a synthetic lens is inserted into the eyes of the patient. It also doesn't require stitches, and the vision is improved in just a few days.
Refractive Lens Exchange- As we start aging, we start suffering from presbyopia or short-sightedness. In this condition, the crystalline lens in the human eye starts losing its ability to focus on near objects. If this cannot be cured by Laser vision correction, a Refractive Lens exchange is the best alternative. In this treatment, the natural lens is replaced by an advanced lens to reduce the patient's dependency on glass and lenses. This treatment is also a permanent solution to the problem of cataracts. Sometimes to correct refractive errors, Refractive Lens Exchange and Laser vision correction are combined together.
ICL Surgery- ICL Surgery is also known as Implantable Contact Lens Surgery. Its other name is Implantable Collamer Lens. This surgery acts as the best alternative for Laser Vision Correction. People who are not suitable for Laser Vision Correction can undergo and ICL Surgery. In this treatment, doctors insert a specially designed refractive lens which is customized too. This lens is put up on the natural crystalline lens, and it reduces the dependency of the patient on glass and contact lenses. If a patient has high prescriptions from his doctor, then he should go for Implantable Contact Lens Surgery.
The LASIK Eye Surgery clinic in London has received many positive feedbacks since it has been established. The customer generally receives full satisfaction from the treatments, and they are also cured in time.
The LASIK Eye Surgeons in London ensure that nothing is left remaining so that the customers receive the best treatment. The Oculase Eye Clinic website is trusted by many of the top organizations and associations of the world.
Related posts