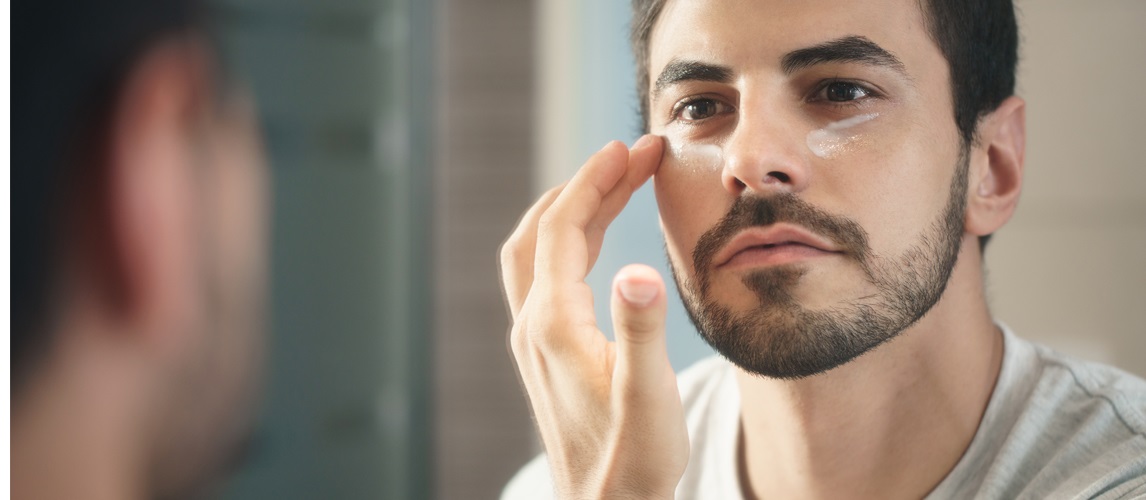 What is the best face serum for men?
Donald Dom, 9 months ago
0
4 min

read
3551
No matter the age, everyone likes glowing skin. The wrinkles, dark spots, and fine lines stand as barriers to smooth skin. If you wonder how to reduce all these facial skin problems, you just need a skincare routine that retains skin moisture. Nevertheless, a basic moisturization routine is not just enough. Using a serum after the moisturizing process helps to deliver the active ingredients into your skin quickly and make it look firmer and flawless. 
It may be challenging to find the best face serum for men as thousands of serums out there. However, if you know how to choose the best for your skin, it will not be a challenge anymore. 
How to choose the best serum for your skin?
To get the maximum benefits, you have to consider a few things before choosing a serum.
First, identify your problem. You will find a variety of serum products in the market. For instance, face serums to remove wrinkles, serums that protect you from UV rays, serums that clear your skin. If you do not know the exact problem that you're struggling with, you will not be able to choose the best pick for you. It will be a loss of time and money. So, make sure that you're correctly addressing your skin problem.
Secondly, choose the product according to your skin type. The skin types vary. You should not use your friend's face serum thinking that you have the same skin type. You might have oily skin, dry, normal, sensitive, or acne skin. Make sure you're making a wise purchase that suitable for your skin type. As all the products are appealing, there are chances that you may go wrong. 
Thirdly, read the ingredients properly. If you have ingredient allergic conditions, this step might help you to identify the products that you should avoid. 
After going through all these steps, you can look at the best face serums for men available in the market.
TruSkin Vitamin C Face Serum
TruSkin Vitamin C face cream comes under the category of anti-aging skin brightening face serums. It contains vitamins C, Botanical Hyaluronic acid, and vitamin E that help in the stimulation of collagen production. Vitamin C protects you from harmful UV damage and lightens your skin.  You will be surprised by the results of TruSkin face serum if you start using it in long term. "Since I'm 66 years old, I wasn't expecting much at my age. But even though I'm not seeing anything 'miraculous', my skin looks nicer, especially without make-up." The thoughts of a highly satisfied customer of TruSkin Vitamin C serum.
Tree of Life Anti-Aging Face Serum
Tree of life face serum contains many natural organic ingredients that combine with the main ingredients, vitamin C, Retinol, and Hyaluronic acid to prevent the aging of the skin. The ingredients fight against the dark spots, wrinkles no matter your age. It smooths, softens, and adds a radiant look to your skin. It helps to retain the moisturizer of your skin. You would love to see the thoughts of a user of this product, "Tree of Life serums deliver what they promise. My skin has never looked this beautiful since before I began my menopausal years. My pores are shrinking, and my wrinkles are gently smoothing out." If you're looking for an anti-aging face-serum, look no further. The youthful look that you're yearning for will come back to you after the continuous use of Tree of Life face serum.
L'Oreal Paris serum is the best pick for dry skin. It contains pure Hyaluronic acid that holds up to 1000* its weight in water to plump up the skin from the inside out. The product acts immediately and leaves skin hydrated and soft to touch. As the product contains 1.5% Hyaluronic acid, the moisturizing effect is relatively high. The product is free of paraben and free of disappointing fragrances.  A user of this product shares his honest thoughts. "I have tried everything on the market, and this is the best I have seen a huge difference on my face and neck. I'm 50 years old and this product has helped with wrinkles." To experience the change in your skin, add L'Oreal Paris serum to your bucket list today. 
You have no reason to suffer longer when you have so many products to try on. Start fighting against the wrinkles, dark spots, and fine lines on the face.  Look, no one is stopping you.
Related posts